6 Best Mint Alcohol Drinks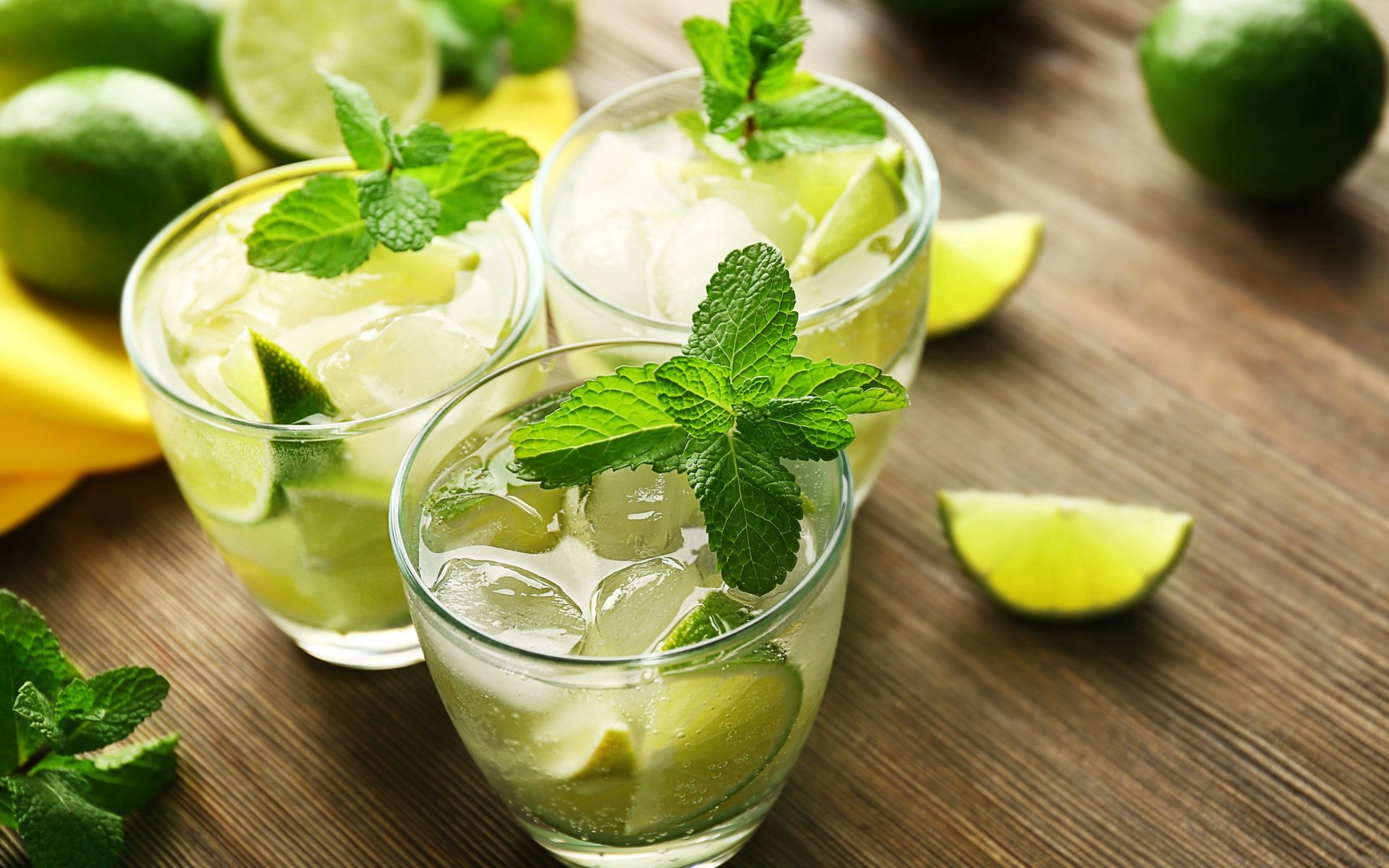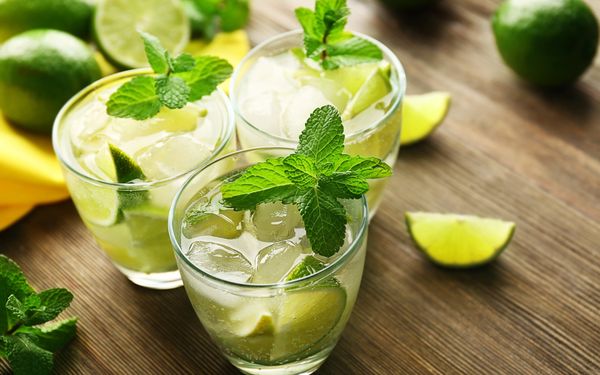 Strawberry Mint Fizz Cocktail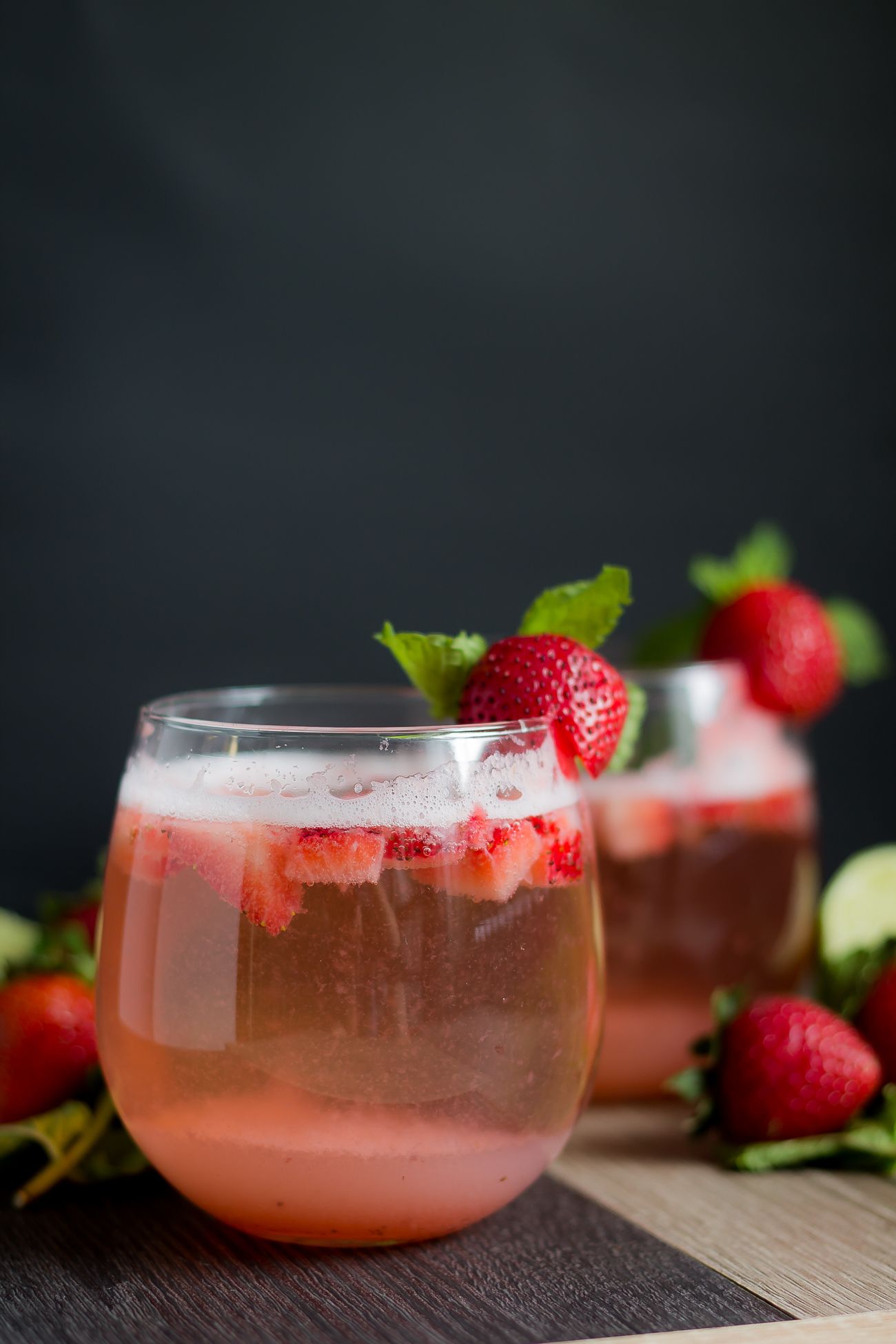 Make this delicious strawberry mint fizz cocktail easily - a refreshing drink for those summer nights out on the porch! All you need are 4 strawberries quartered, 6-10 mint leaves, ice, 1 tbsp simple syrup, 1 tsp lemon juice, 1/2 shot bacardi rum, and moscato spumante champagne. First, place the muddled strawberry-mint mixture in a 12 oz glass and add ice. Then, pour the simple syrup and lemon juice over the ice. Add the Bacardi rum and stir. Finally, top with champagne and enjoy!

Dark Mint Dream Coffee Cocktail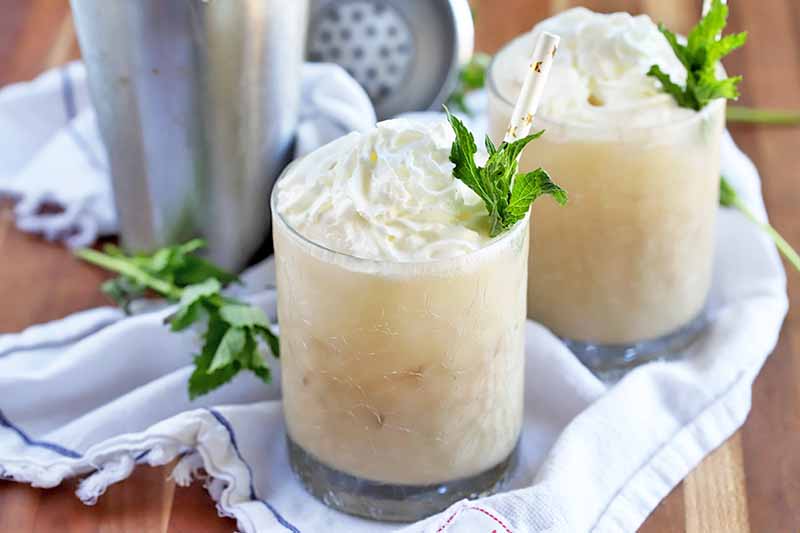 Lots of coffee cocktails are served hot, which is great when you want to warm up from the outside in on a cold night. But this particular drink offers something a bit more refreshing. Instead of serving it piping hot, this chilled beverage is a delightful way to wet your whistle with at the end of a long day, or on a lazy weekend afternoon.
It all starts with a mint simple syrup that is both sweet and fresh. As the name of this recipe suggests, it's all about getting as much of that minty flavor into each sip as possible. And that's not all – the mintiness of this drink is doubled when you add muddled fresh herbs, for a pow of brightness right on the good old flavor palate! Trust me when I say that you really need the extra mint in this recipe, to balance out the other flavors. Espresso and cream are also in the glass, making it rich and indulgent. When you combine these two ingredients, it feels like you are sipping on an iced latte, but with a lot more going on than simple coffee flavor alone.
The white rum is the ideal spirit to pair with all of these flavors, because it doesn't overpower them. Acting as a subtle compliment instead, you get a strong drink without an overly boozy element. This is all topped off with a good dash of club soda for a little extra bubbly sparkle. It's just the right ingredient to add to cut the richness without watering the whole thing down too much.
With a garnish of sweet whipped cream and fresh sprig of mint, this is a cocktail that you will want to make again and again. Like a mojito without the lime, you'll love the delicious mix of flavors in this homemade adult beverage.
Planning a happy hour for two? You can make two servings of this drink in the same shaker. Simply double the ingredients and divide the cocktail between two glasses. Top each with an ounce of the club soda, and you are good to go. There's not enough liquid that you need to worry about filling up the entire shaker, so you are safe to make it in double batches and shake to your heart's content.

Mint Julep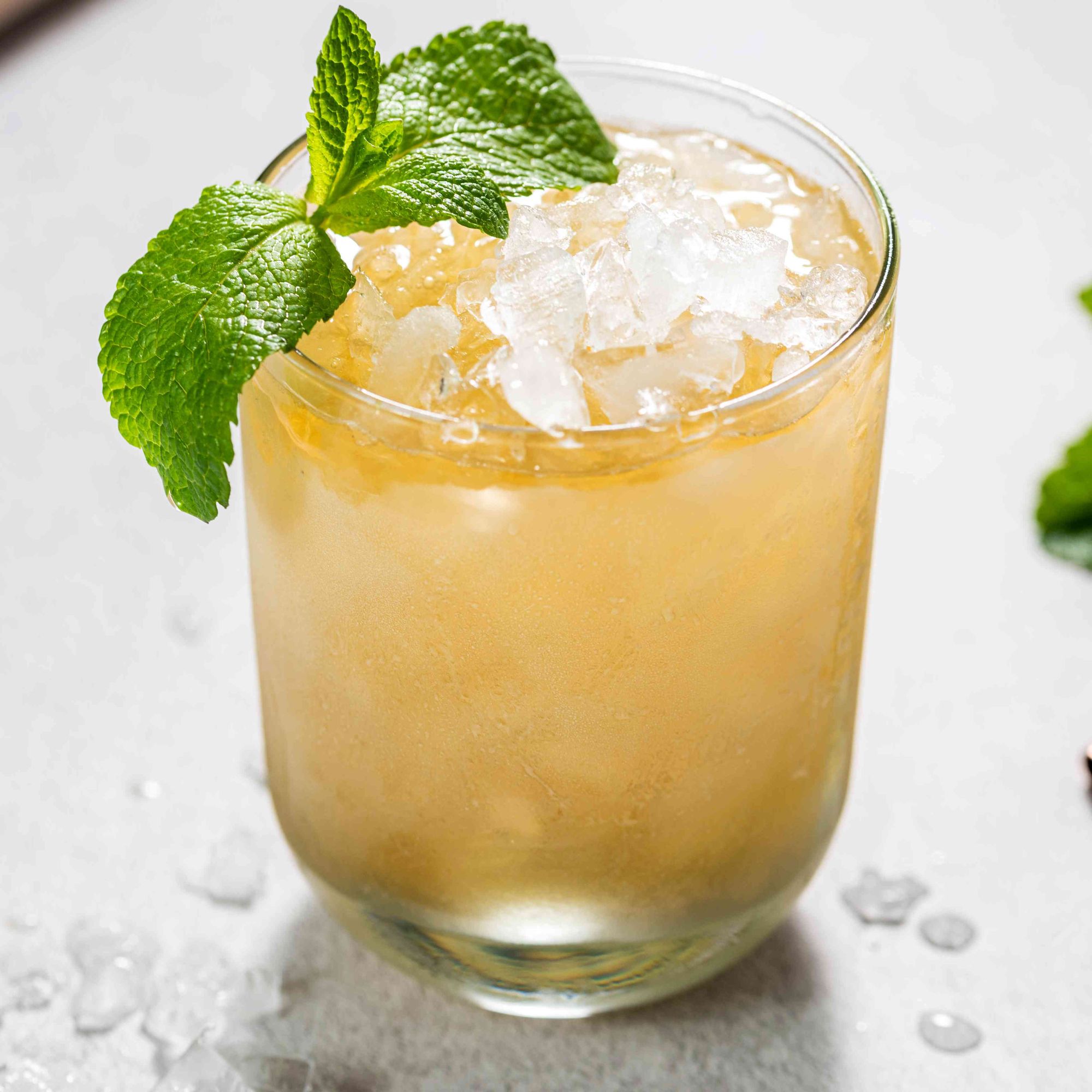 A mint julep is a refreshing cocktail that is perfect for summer sipping. It is made with Kentucky bourbon, mint leaves, sugar, and water. The mint leaves are muddled in the bottom of the glass, and the sugar and water are added to create a minty syrup. The bourbon is then added, and the cocktail is garnished with a sprig of mint.
Mojito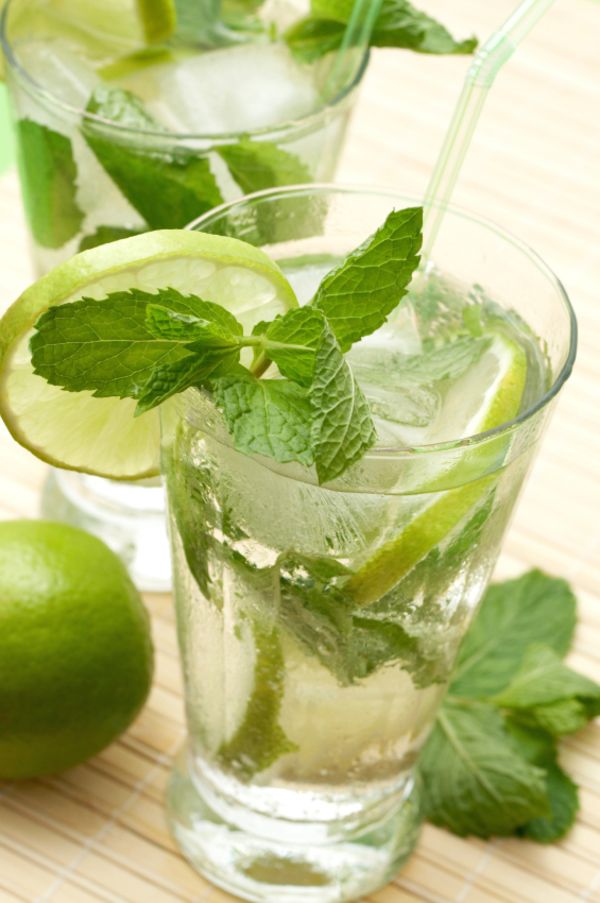 A mojito is a refreshing cocktail made with rum, mint, lime, and sugar. It is believed to have originated in Cuba, and has become one of the most popular cocktails in the world.
There are many different ways to make a mojito, but the most common recipe calls for white rum, mint leaves, lime juice, sugar, and soda water. Some people also like to add a splash of mint simple syrup or mint liqueur for extra flavor.
To make a mojito, start by muddling mint leaves and sugar in the bottom of a glass. Then add rum, lime juice, and soda water and stir well. Garnish with a lime wedge and a sprig of mint, and enjoy!
Old Cuban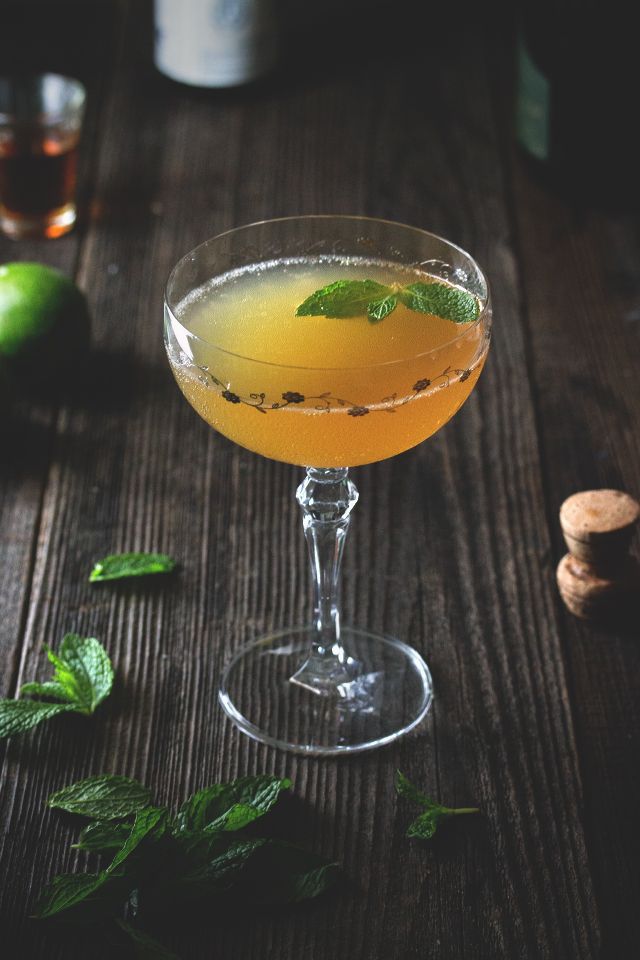 The Old Cuban is a cocktail made with rum, mint, lime, and sparkling wine. It is traditionally served in a champagne flute.
The Old Cuban was created by Audrey Saunders, the owner of the Pegu Club in New York City. The cocktail was inspired by a mojito, which is a Cuban cocktail made with rum, mint, and lime. Saunders wanted to create a cocktail that would be more festive and celebratory, so she added sparkling wine to the mix.
The Old Cuban has become a popular cocktail, and has been featured in many magazines and TV shows. It is often served at weddings and other special occasions.
Mint Green Old Fashion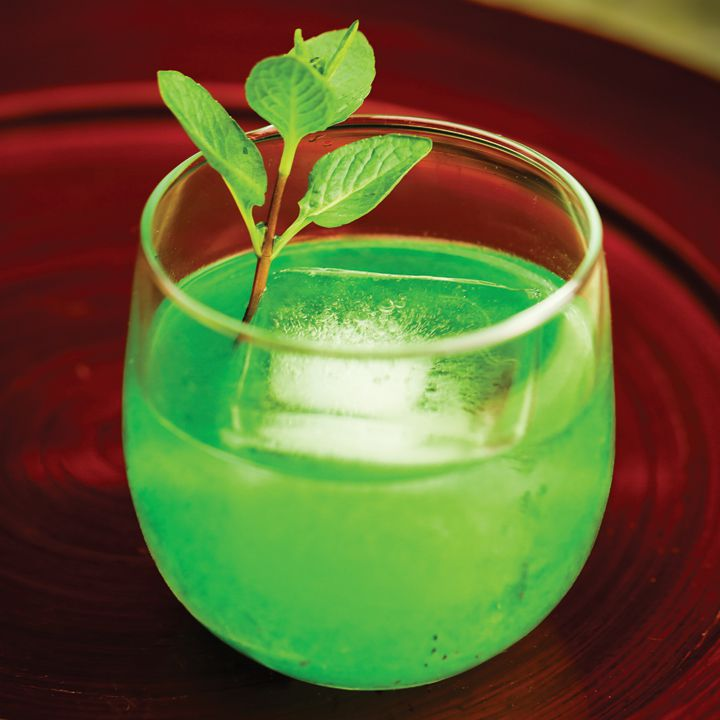 The Mint Green Old Fashioned is a refreshing twist on the classic Old Fashioned cocktail. It was created by bartenders at the famous Ritz-Carlton hotel in New York City and is made with mint-infused green chartreuse, whiskey, bitters and a sugar cube. This cocktail is perfect for summer sipping and can be made with any type of whiskey you prefer. Bourbon, rye and Scotch all work well in this refreshing drink. If you don't have green chartreuse, you can use regular chartreuse or another type of herbal liqueur.