Copper Cocktail Sets - The Best Selection
This list of cocktail sets includes all the necessary tools to make perfect cocktails at home. Each set includes a shaker, jigger, strainer, and stirrer, as well as all the necessary glasses. With this list, you'll be able to find the perfect set for your home bar.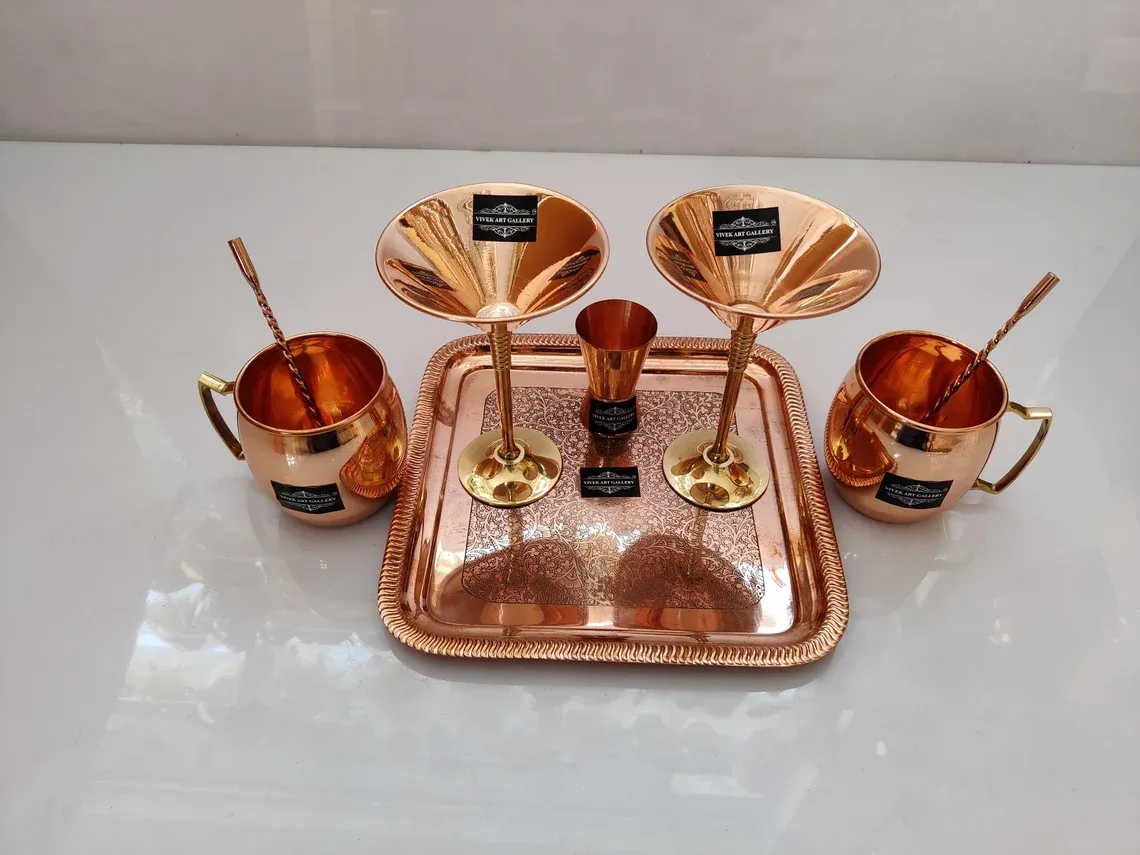 If you're in the market for a new Moscow Mule set, why not go for something unique and handmade? This 100% pure copper set comes with a shaker and tray, perfect for serving up your favorite cocktails.
The copper construction ensures that your drinks will stay cold and refreshing, while the sleek design is sure to impress your guests. Plus, the included tray is perfect for serving up appetizers or snacks. So, whether you're hosting a party or just enjoying a night in, this Moscow Mule set is sure to please.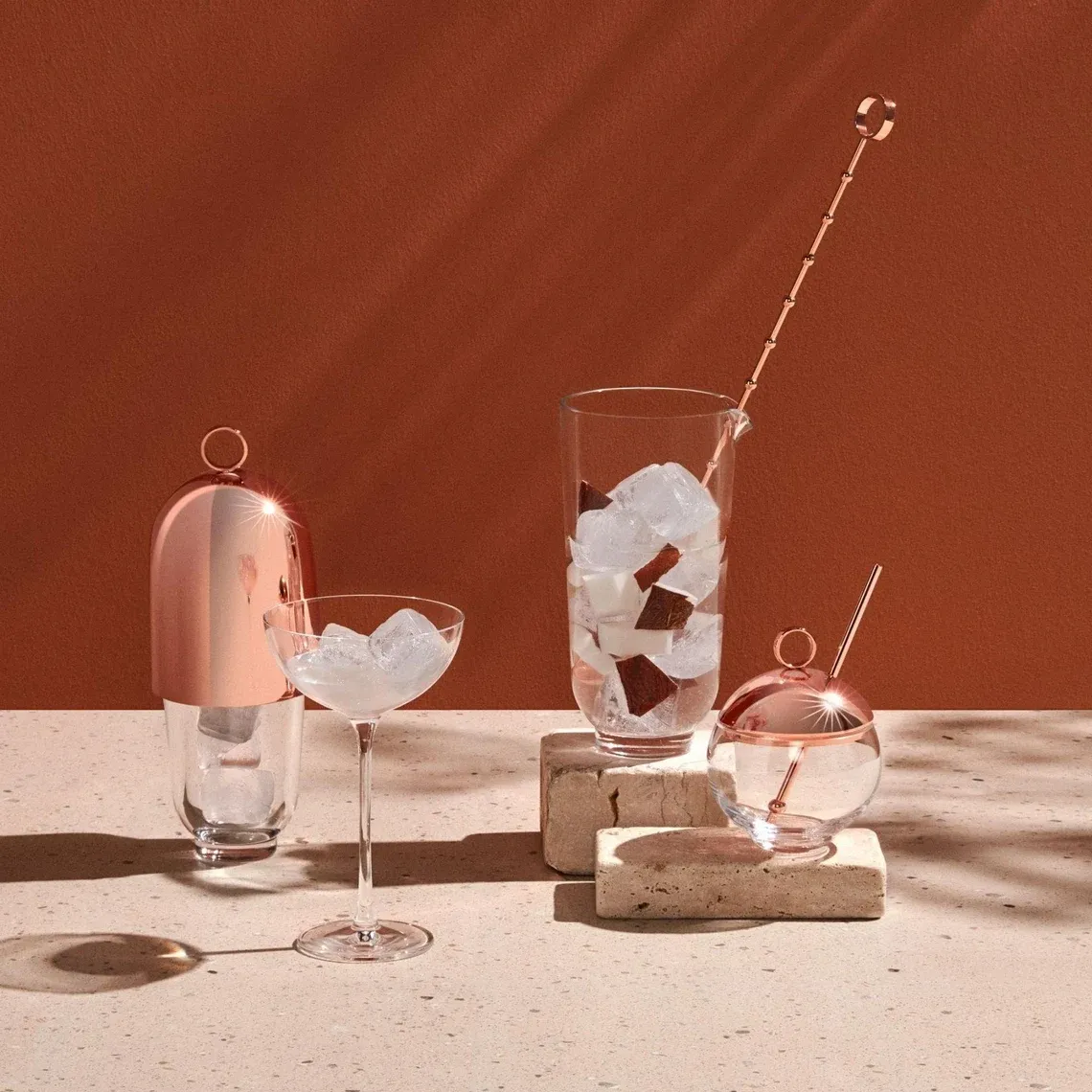 Are you looking for a unique and stylish cocktail shaker set? Then look no further than the Hepburn Copper Cocktail Shaker with Metal Stirrer. This set includes a beautiful copper cocktail shaker and four matching long drink glasses. It makes a great gift for him or her.
The Hepburn Copper Cocktail Shaker is handmade from high quality copper. It has a sleek and stylish design that is perfect for any home bar. The metal stirrer is also included, so you can easily mix your favorite drinks. The set of four long drink glasses are perfect for serving up your favorite cocktails. They are made of durable glass and have a timeless design.
This set makes a great gift for any occasion. It is perfect for birthdays, anniversaries, or any other special event. Order your Hepburn Copper Cocktail Shaker with Metal Stirrer today!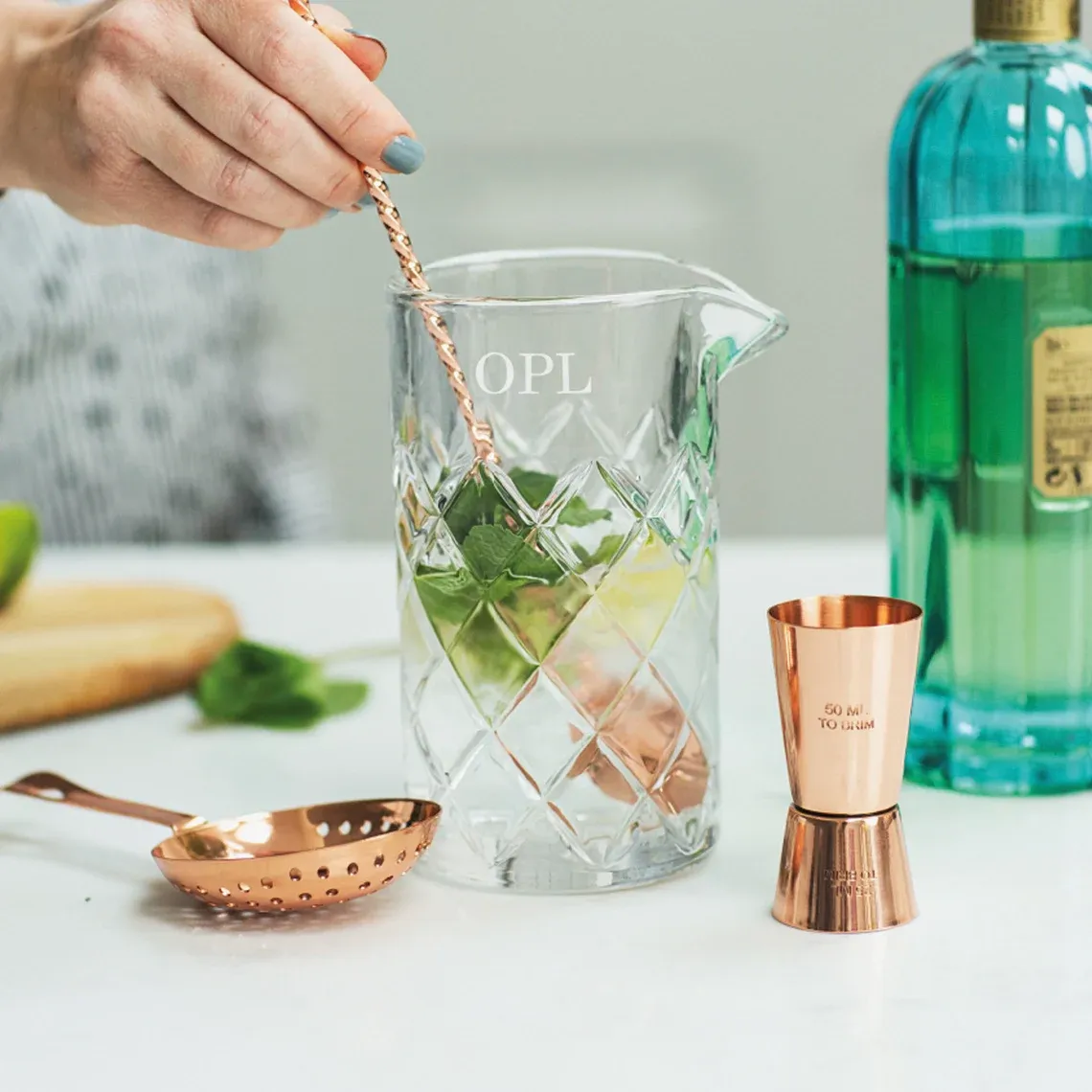 If you're looking for a unique and personalized gift for the cocktail lover in your life, look no further than a made-to-order copper cocktail making kit! This one-of-a-kind gift will be sure to impress and will be used time and time again.
Each kit is made with high quality copper and includes all the tools needed to make delicious cocktails at home. Whether your recipient is a beginner or a seasoned pro, they'll be able to make their favorite drinks with ease.
Personalize the kit with a special message or their initials for a truly unique gift. Order today and give the gift of amazing cocktails!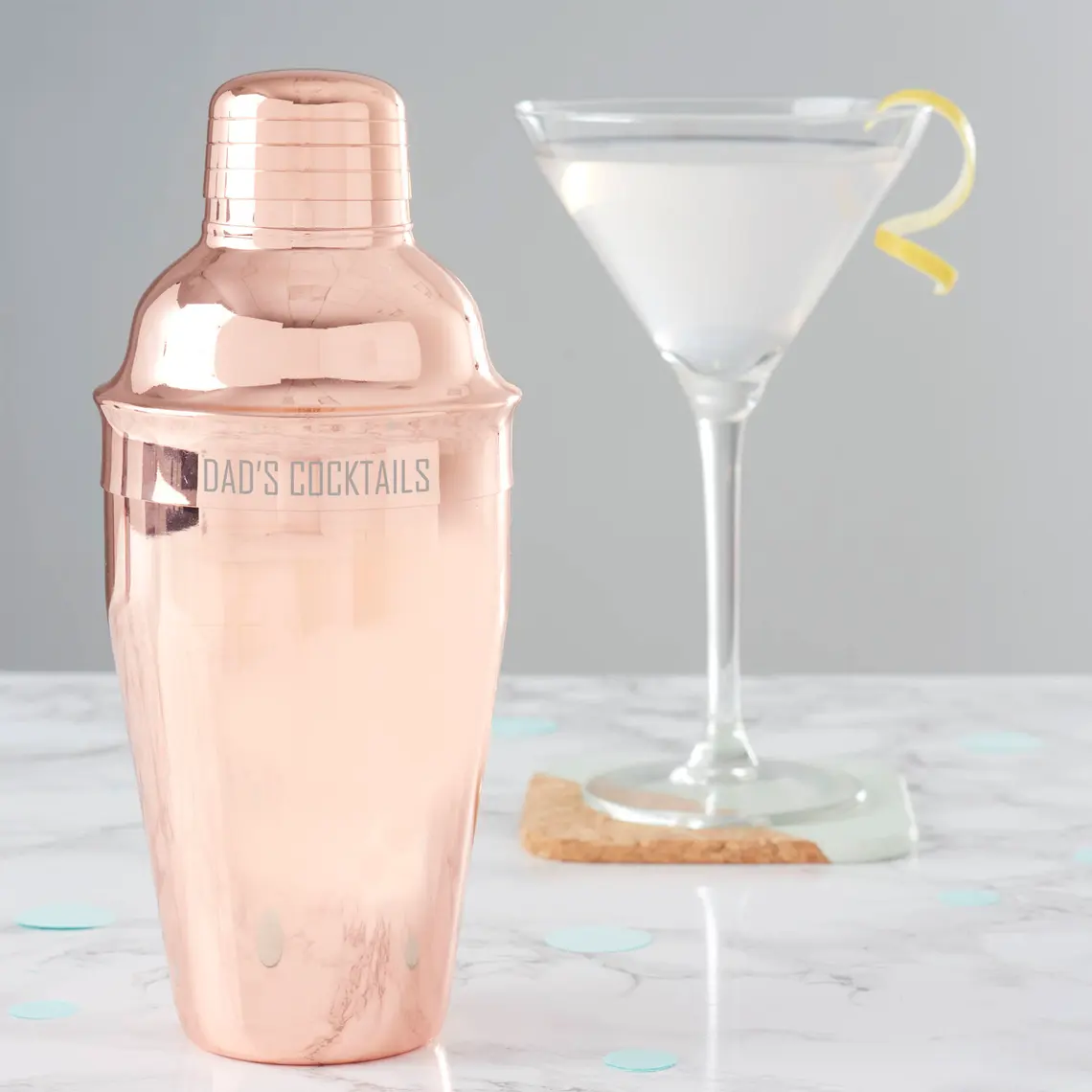 This copper cocktail shaker is the perfect addition to any home bar. Made to order and personalised with your initials, this shaker is sure to impress your guests.
The copper material is not only stylish but also provides excellent heat conductivity, meaning your cocktails will always be perfectly chilled. Whether you're shaking up a classic martini or trying out a new recipe, this shaker will make sure your drinks are always on point.
So why not add a touch of class to your home bar with this made to order personalised copper cocktail shaker? Your friends and family will be impressed, and you'll be the envy of all your social gatherings. Order yours today and start shaking up some delicious drinks!