A mixologist is a professional who creates cocktails and other mixed drinks. They typically have extensive knowledge of spirits and liqueurs, and how to mix them together to create delicious and drinkable concoctions. There are many mixologists in the world, but the five below are some of the most well-known and highly respected. They have all achieved great success in their field, and/or have made significant contributions to the art of mixology.
The mixologists behind the mixology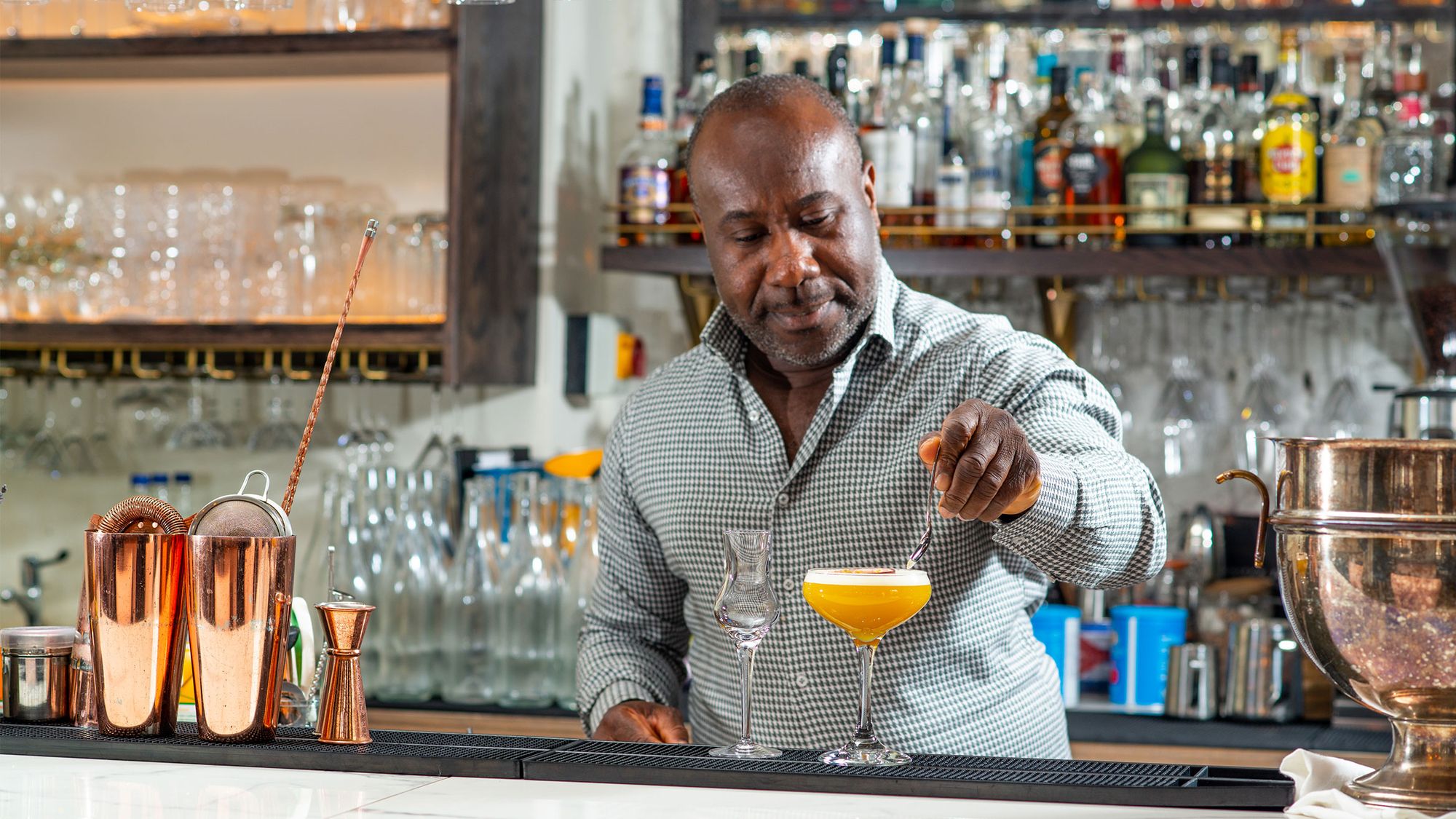 Douglas Ankrah
The Porn Star Martini Cocktail Creator
Douglas was originally born in Ghana in 1970, he became a bartender in London and then went on to co-found London Academy of Bartenders (LAB) in the Soho area of London in 1999. He then went on to create the world famous Porn Star Martini cocktail in 2002. It was reported to be best selling and most ordered cocktail of 2018. He revealed the drink was inspired by a trip to Cape town. Another name it goes by is Passion fruit martini.
Pornstar Martini Cocktail Recipe
Ingredients
Vanilla Vodka - 30ml
Passoa - 30ml
Lime Juice - 10ml
Passionfruit Juice - 10ml
A shot of prosecco and Half a Passion Fruit
Recipe
Without a cocktail shaker:
Add to a cocktail glass the vanilla Vodka,ice, Passionfruit Juice, passoa and Lime Juice
Garnish the cocktail with a shot of prosecco and Half a Passion Fruit
With a Cocktail Shaker:
Add to your cocktail shaker the Vanilla Vodka, ice, passionfruit juice, Passoa, and Lime Juice
Shake well
Strain into a Cocktail Glass
Garnish the cocktail with a shot of prosecco and Half a Passion Fruit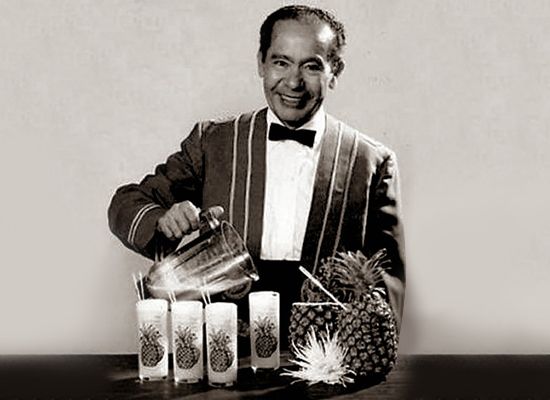 Ramón "Monchito" Marrero
The inventor of the Piña Colada
Born and raised in Puerto Rico, According to hotel Caribe Hilton, Ramón "monchito" Marrero invented the famous cocktail, the Piña Colada in 1954 in San Juan, puerto Rico at the hotel. Piña Colada translates from spanish into strained pineapple. This drink was declared the official drink of Puerto Rico in 1978. It was extremely popular in Puerto Rico and eventually became very popular all over the world. Still to this day is one of the most popular and iconic cocktails. The Piña Colada song was written in 1979 which had the catchy lyrics and tune. A famous song including a famous cocktail
Original Piña Colada Recipe by Caribe Hilton
Ingredients:
1/2 cup of crushed ice
6 ounces of fresh pineapple juice
1 ounce coconut cream
2 ounces of white rum
1 ounce heavy cream
Add the pineapple juice, white rum, coconut cream and heavy cream to a blender. Add the ice and blend for roughly 15 seconds until smooth. Serve in a 12-ounce glass. Garnish with a maraschino cherry and a fresh pineapple wedge.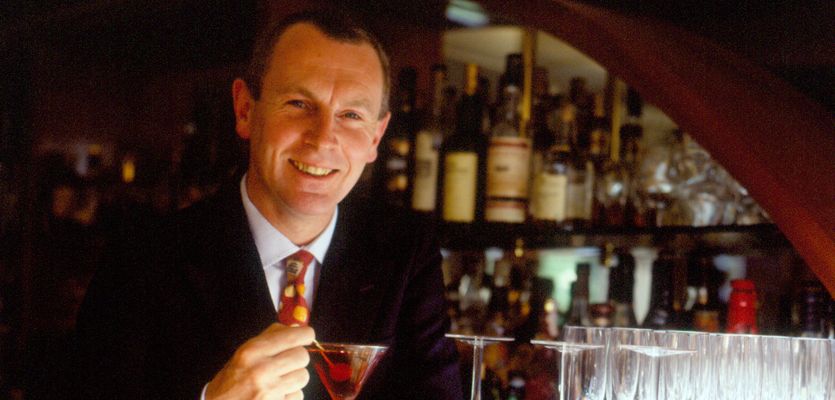 Dick Bradsell
Espresso Martini Creator
The "Cocktail King"
Richard Arther Bradsell was born in Bishop's Stortford, England in 1959. He was widely known for his innovative cocktail work. In the 1980's Richard was credited with changing the face of Londons cocktail scene. He has also created many modern day classics including the Espresso Martini, the Bramble, the treacle, the carol channing, the rusian spring punch and the wibble.
Dick Bradsell's Recipe
Ingredients
7.5 ml 1:1 Simple Syrup 0.25 oz
15 ml Coffee Liqueur 0.5 oz
30 ml Espresso 1 oz
60 ml Vodka 2 oz
Ice
Instructions
Add the vodka, espresso, coffee liqeur and simple syrup to your cocktail shaker
Shake with ice
Strain into a chilled cocktail glass
place 3 coffee beans on top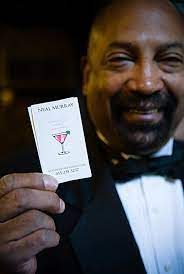 Neal Murray
Cosmopolitan Creator
Neal has been bartending since the early 1980's. He has served many celebrities such as Robin Williams, Don Johnson, willie Brown and Herb Cain. Neal claims he created the cosmopolitan at the cleaver steak house in Minneapolis back in the summer of 1975. Neil Murray said that he added a dash of cranberry juice to a kamikaze and the first person to taste it declared "How cosmopolitan". Neal introduced the cocktail to bartenders in Dallas, Chicago, Miami, New York and San Francisco in 1979 where he still lives today.  His favourite cocktail is a Barbados cosmopolitan. The cosmopolitan cocktail played a big part in the well known TV series Sex And The City and is still greatly enjoyed world wide.
Ingredients:
Ice
Citrus vodka, 1½ oz
Cranberry juice, 1 oz
Lime juice, ½ oz
Orange liqueur, ½ oz
Lime garnish
Instructions:
Add ice, vodka, cranberry juice, lime juice and orange liqueur to a cocktail shaker. Shake until cold. Strain into a chilled martini glass then Garnish with lime.
Neal's Barbados Cosmopolitan Recipe
Ingredients:
1/2 oz freshly squeezed lime juice
3/4 oz Cointreau triple sec liqueur
1 1/4 oz Havana Club 3 year old rum
1 1/2 oz eager cranberry juice drink
Ice
Instructions:
Add all ingredients to a shaker, shake well, strain into a chilled glass and garnish with orange zest twist.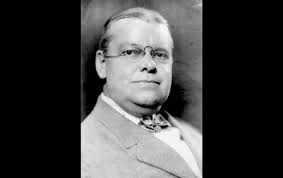 Jennings Cox
Creator of the Daiquiri
Jennings Stockton Cox was an American mining engineer and was working for the Spanish-American iron company near the village of Daiquiri. He lived in Santiago de cuba  Apparently the drink was discovered when he was entertaining American guests and they ran out of gin since rum is plentiful in Cuba. Cox decided to use the rum but to take away the intense taste he added lime and sugar. For centuries before the British royal Navy had been saving people from scurvy with a variation of rum, sugar and lime drinks. Cox's Daiquiri cocktail was only found in Cuba up until 1909 where it was then brought to America by Admiral Lucius W Johnson
Original copy of Jenning Cox's Daiquiri recipe
Daquiri Recipe
3/4 oz fresh lime juice
2 oz white cuban or cuban style rum
2 teaspoons of organic cane sugar
Instructions:
Add lime and sugar to a cocktail shaker and stir to dissolve sugar
Add rum
Fill shaker with ice and shake well
Strain into a chilled cocktail glass
Daquiri Variations
There are many variations of the Daiquiri on the modern day cocktail menu including: The hemingway Daiquiri, The Frozen Daiquiri, The Frozen strawberry Daiquiri, The bannana Daiquiri, Hula Daiquiri and Air Mail